Recharge online Your fuel account!
23 december, 2019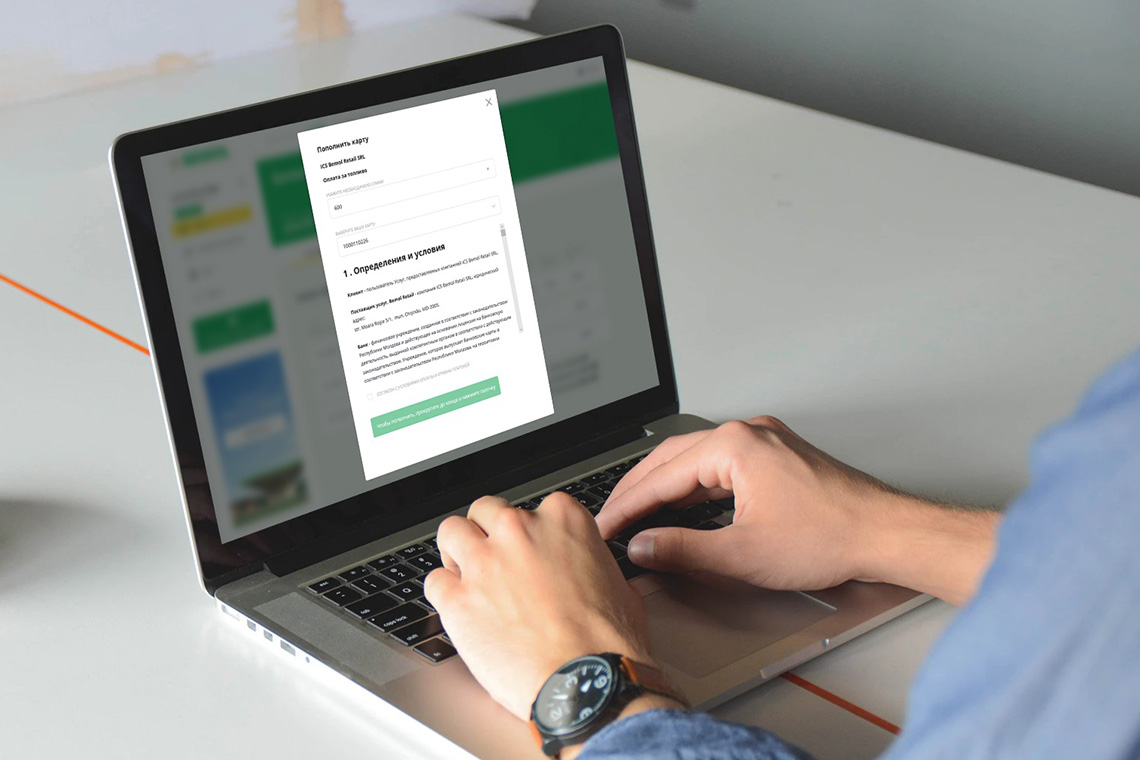 Bemol Company presents you a fast and safe way to replenish your fuel account online with a bank card.
We value Your time, so now You can easily replenish Your fuel card in just a few moments! And all You need for this is a computer or smartphone with Internet access.
The online replenishment procedure is carried out in 3 simple steps:
Select the fuel account you want to fund, and indicate the required amount in lei. After reviewing the terms of payment and cancellation of payments, click the "Recharge" button.
After you go to the bank's page, enter your bank card details: name, surname, card number, card expiration date and the three-digit security code CVV2 / CVC2 / 4CSC, which is indicated on the back side of the card.
Click the "Pay" button and make a payment!
Our online service is absolutely free and available 24/7. The minimum payment amount is 500 lei.
The online fuel replenishment service is available both through your Personal Account and through the Bemol mobile application for Android and iOS.